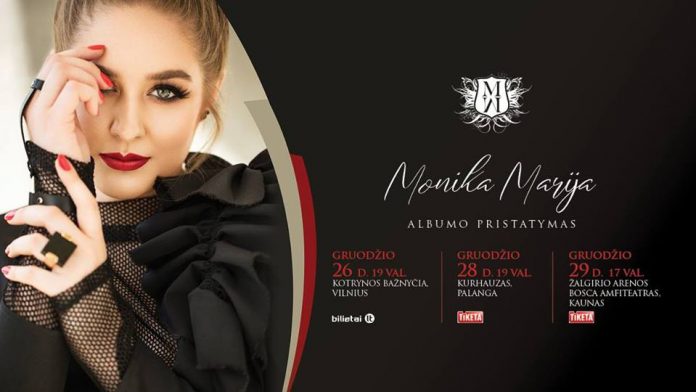 When: December 29, 2018 @ 5:00 pm - December 29, 2018 @ 7:00 pm
Where: Žalgiris Arena,
Karaliaus Mindaugo pr. 50, Kaunas
MONIKA MARIJA – the winner of this year's The Voice of Lithuania, a breath-taking voice that found its way into the heart of every listener. An artist who proved that the language of music is a universal language that anyone can appreciate.
All Kaunas events are
here