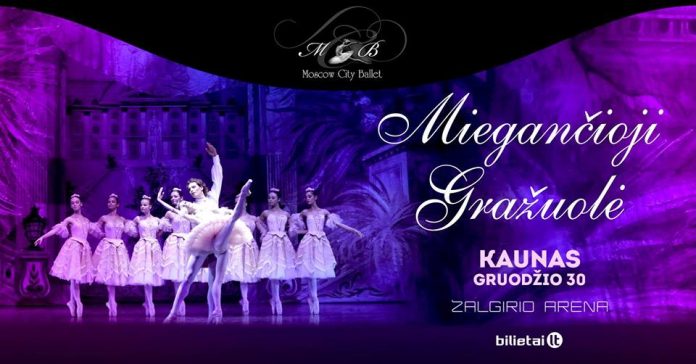 When: December 30, 2018 @ 7:00 pm - December 30, 2018 @ 9:30 pm
Where: Žalgiris Arena,
Karaliaus Mindaugo pr. 50, Kaunas
Moscow City Ballet is one of the world's most prestigious touring ballet companies. We showcase some of the greatest productions of the Russian and Soviet ballet heritage, from the classics, such as The Swan Lake and the Giselle to the children's favourites, such as The Nutcracker and Cinderella.
Music: Peter Ilyich Tchaikovsky
Libretto: Marius Petipa
Version  and direction: Victor Smirnov-Golovanov
Choreography: Marius Petipa
Designer: Natalia Povago
Costumes: Elisaveta Dvorkina
RUNNING TIMES: ACT 1: 65 minutes; ACT 2: 60 minutes;
All Kaunas events are
here